Michigan Taekwondo mourns loss of mentors
Drs. Dennis Burke and Dee Edington pass away
In a hard blow to those who knew them, three of Kangdukwon Taekwondo's strongest advocates in the United States have recently passed away:
Rodney J. Grambeau Sr. 1920 – 2018
Dee Edington 3 Sept 1937 – 21 June 2022
Dennis Burke 3 June 1930 – 15 May 2022
As early as 1978, Dr. Dee Edington and Dr. Rodney Grambeau worked to get Taekwondo approved as a U-Michigan Physical Education course. Hwa Chong, who introduced Kangdukwon Taekwondo to Michigan in 1967, was then appointed as a Lecturer in Kinesiology. Retired from teaching Taekwondo in 2014, he readily acknowledges the crucial roles played by all three individuals, who will be sorely missed.
Their contributions to the development of Taekwondo as an Olympic sport cannot be overstated according to Hwa Chong who became President of United Stated Taekwondo Union and served as Manager of the 1988 Seoul Olympic Taekwondo team. Their generosity and cosmopolitan vision remain as an inspiration to students of Taekwondo to this day.
Dr. Dee Edington 3 Sept 1937 – 21 June 2022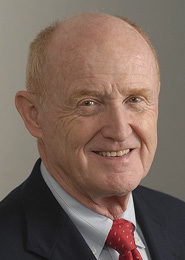 Dr. Dee Edington, former Kinesiology director, professor, and renowned health and wellness researcher, passed away in June 2022. He was 84 years old.
Dee inspired students, colleagues and made a lasting impact as an author, a professor at the University of Michigan (U-M) and as Director of Kinesiology for 22 years. Dee's work continues to impact people across the healthcare spectrum and in every industry.
Edington received his B.S. in mathematics from Michigan State University, M.S. in physical education from Florida State University, and Ph.D. in exercise physiology from Michigan State University. He began teaching at the University of Michigan in 1976, and in 1977 was appointed chair of the Physical Education program, which at the time was housed in the School of Education.
In 1984, the University separated Physical Education from the School of Education, and Edington became the first director of the Division of Physical Education. In 1990, the U-M Board of Regents officially approved the Division of Kinesiology as a stand-alone, degree-granting unit with Edington at the helm.
Grand Master Hwa Chong, retired Lecturer in Kinesiology, fondly remembers Dee Edington for his sincere interest and support in helping to make Taekwondo an Olympic sport.
---
R.I.P. Dr. Dennis Burke, 3 June 1930 – 15 May 2022
Dr. Dennis Burke passed away on Sunday, May 15th, 2022. Michigan Taekwondo remains deeply indebted to Dr. Burke, who was past Chairman of the United States Taekwondo Union (USTU) Medical Department (1993-1995).
Dennis R. Burke "Stoney", MD was born on June 3, 1930, in Minneapolis, Minnesota. He was a Veteran of the Korean War, graduated from U-Michigan with his medical doctorate in 1961; was in private family practice in Ann Arbor for over sixty years.
Dennis Burke, who had experience as a kick boxer, first encountered Taekwondo in the person of Hwa Chong in the 1960's. Dr. Burke was also was one of the coaches of the U-Michigan Boxing Team and was a big backer of Master Hwa Chong and the U-Michigan Taekwondo Club.
Dr. Dennis Burke, M.D. was a veteran of the Korean War who later graduated from the University of Michigan with his medical doctorate and was in private family practice in Ann Arbor for over fifty years. He also served for years at EMU and U-M as a physician for their student health services.
Dr. Dennis Burke was one of the U of M team doctors for the football and hockey teams
from 1962 – 1967. He also was one of the coaches of the U of M boxing team, assisting Coach Tony Sensoli, and participation in U of M taekwondo with Master Hwa Chong.
"We have lost a wonderful cosmopolitan and friend," says Master Chong. "Dr. Burke served all U-M Taekwondo tournaments and advised free of charge in the early years of University of Michigan Taekwondo activities. As Chairman of the United States Taekwondo Union, he always provided free service and advice in support of Kang Duk Won Taekwondo activities."
The cost of hiring an M.D. to be present throughout every USTU event would have run to many thousands of dollars. All that cost was saved at a critical time due to Dr. Burke's enthusiasm to participate and generosity with his time and expertise. Dr. Dennis Burke was yet another shining example of what Master Chong calls the Cosmopolitan Spirit.
---
Rodney J. Grambeau Sr. 1920 – 2018
In Memoriam: Dr. Rodney Grambeau
Dr. Rodney J. Grambeau Sr. (9/2/1920 – 8/22/2018) was a professor emeritus of Sport Management and Communication at the University of Michigan, recognized by NIRSA as a Legacy Member, and former chair and editor of the National Touch and Flag Football Rules. The first edition of the NIRSA Flag & Touch Football Rules Book & Officials' Manual — published 35 years ago and a staple of campus recreation directors' bookshelves ever since — was dedicated to him.
And while his legacy in the field of intramural sports and campus recreation is among his hallmarks, it certainly isn't where it ends. Rod was a consultant to the National Olympic Committee 1972, an observer/evaluator of BIG TEN Football and Basketball officials for more than a decade, not to mention a life member of Phi Epsilon Kappa and Sigma Delta Psi fraternities. He was also a lifelong athlete, winning six Paddleball National Championships in Master Doubles alongside his longtime playing partner Steve Galetti. The annual Michigan Female and Male Outstanding Intramural Official Award is named in his honor.
Rodney was born in Onaway, MI and grew up in Royal Oak, Mi. He served in the Pacific during WWII in the Navy. Upon his return, he married Patricia May Baker and with her raised the six of us in Ann Arbor. Rodney received his BS degree from Eastern Michigan University and received his M.A. degree in 1948 and EdD degree in 1959, both from The University of Michigan. He joined The University of Michigan faculty in 1947 as an Assistant Supervisor in Physical Education and Assistant Intramural Director. He was named Professor of Physical Education in 1968, and served as Director of the Intramural and Recreational Sports program from 1968-75. He was named Professor Emeritus in Sports Management and Communication in 1987.
Rodney loved sports of all kinds, especially U of M sports and its athletes, whom he taught and mentored throughout his 39-year career there. His love of "the game" carried over into his officiating at the high school, college, and semi-professional levels, serving as an observer of football and basketball officials for the Big Ten Conference and consulting to the U.S. Olympic Committee.